HEART OF EVIL, TALES OF THE TEENAGE MUTANT NINJA TURTLES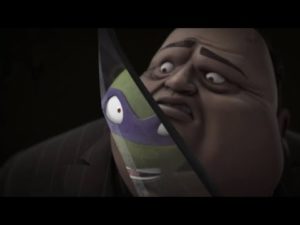 Teenage Mutant Ninja Turtles has been an absolute highlight of my creative career. Having the opportunity to work in this universe, with this creative team and with my four favorite mutants has been a dream. And my most current episode HEART OF EVIL is a highlight of this career highlight. Growing up, like many, a huge fan of Star Wars, with Luke Skywalker being my first impression of what a hero is… and then all those years later being a fan of Batman The Animated Series and knowing The Joker is absolutely what the perfect villain is… to say I am a huge fan of Mark Hamill would still be an understatement. And to say I am excited to have him as the voice of Kavaxas in my most recent episode would also be a massiver-bigger-larger understatement than that! I am ecstatic! MARK HAMILL! As Kavaxas!!! This entire arc of the TMNT series is incredible. The creative team, the animation team, putting out their most inspired beautiful work. Hope you enjoy.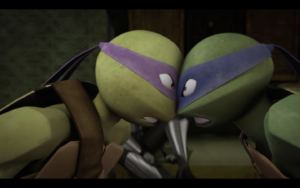 If you didn't get to see it on the air, you can buy the entire Kavaxas arc on the Tales of TMNT Super Shredder DVD which is linked HERE!