Avengers Assemble: Secret Wars Written by Gavin Hignight
How excited am I?! My coworkers this month are the Avengers! And not the Avengers you know… Intrigued? Tune in to a one-hour premiere on Saturday, June 17 (11:30 a.m. EDT) on Disney XD
(I wrote part 2 of the premiere) !!!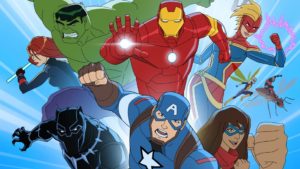 "Avengers No More – Part 1" (11:30 a.m. EST), the Avengers will battle the Leader and his newly formed Cabal. This will be followed up by "Avengers No More – Part 2" (12:00 p.m. EST), in which Black Panther will assemble a new team of Avengers to stop the Leader and free the original members of the team.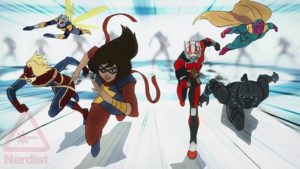 Team 2 image compliments of Nerdist.