Crazy Wins The Wasteland — My Finale Episode of 2012 Teenage Mutant Ninja Turtles
What can I say… It's been a spectacular journey, both as a writer and as a fan. I love these four turtles. They are the ultimate outsider heroes. As a kid I loved the comics, toys and role-playing game and live action film.
And years later I was very fortunate that my first professional writing gig was the 4kids Entertainment Teenage Mutant Ninja Turtles for Fox Kids. Michael Ryan made a dream come true for this young writer and mutant.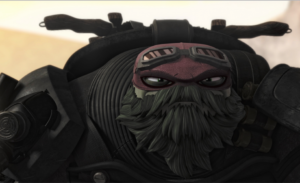 And then… there was, as fans refer to it, TMNT 2012.
The first time I saw the designs of the turtles by Ciro Nieli my mind was BLOWN. The bandages wrapped around their hands and fingers, the clean lines, Donnie's tooth gap. It looked so new, fresh and awesome.
Then… Season 2 hits, Brandon Auman joins the show and greatly changes the course of my professional writing career by allowing me the great honor of introducing SLASH (and having him kick the Turtles' shells).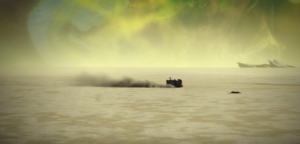 Four years later, tons of amazing adventures both on and off screen, tons of new mutant-friends many scripts and episodes I'm proud to have taken part of creating… and tonight it comes to an end.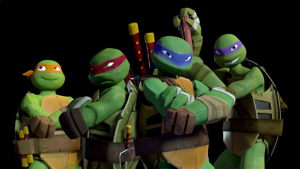 My four seasons with the four turtles and their friends has come to the end of its journey. I'm so glad to take part in the series' finale. Mad Raph, facing the wasteland, grown up, well past his adolescence… kind of like a writer at the end of a five season show. It couldn't be a better way to say goodbye to the characters I love and this amazing chapter in my creative writing career. A HUGE THANK YOU and BUYAKASHA to Brandon for giving me the opportunity to play in this world.
Tonight. Crazy wins the wasteland.